Delivery to USA
Your order is shipped with DHL courier service. Delivery within 4-5 business days across the Unites States.
We deliver worldwide
More information
Flower Bears
Buy a Flower Bear to bring happiness to your loved ones! Great deals now!
Choose a bear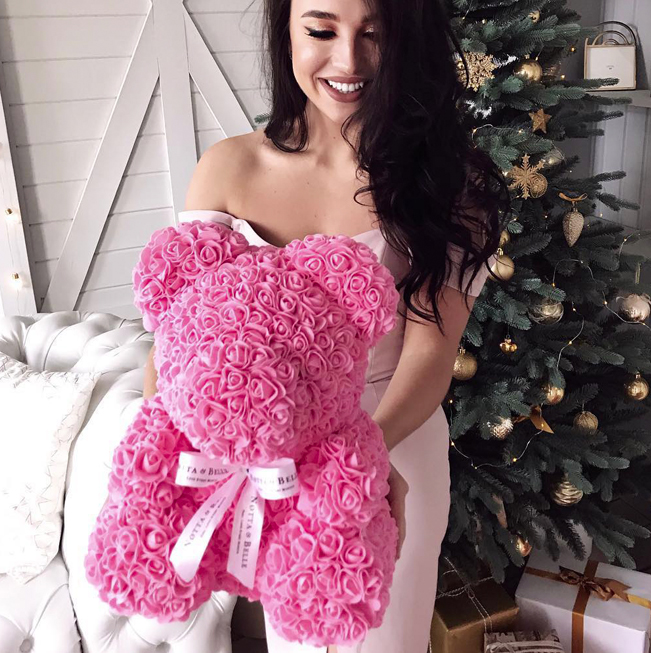 Happiness in Many Sizes!
When you buy someone a rose, they feel incredibly loved and adored. They know it means something special. When you buy someone a teddy bear, they feel appreciated and happy that you thought of them. If you buy someone a bear made of flowers, they will feel all of this and more. This is a gift that you can get someone, and they will want to cherish it forever. Choose any number of sizes depending on the impression you want to make, and choose a color that they will love. Pick one with a heart, or pick one that simply has a bow right on the front.
Long Lasting and Lovable Flower Bears
Somedays you just want to squeeze a teddy bear tight, and with these specially designed flower bears you can do just that! You don't have to worry about the flowers getting messed up or falling off at all. They are designed and handmade by specialists that fit them tightly together with a special quality glue to ensure they maintain that lovable design.
The appearance will remain intact, and you can be sure it won't lose its attractiveness for years to come. Using quality materials for the roses, they are made to feel as soft as the fresh roses blooming in the spring. Whoever you get these flower bears for, they will not disappoint!
Outstanding Bear Designs
Whether you give the gift of this bear alone or with other items, you can be sure the bear will be what stands out. Notta & Belle were the first to come up with the design of our flower bears, and there isn't any that match the quality that we offer to our customers. Using completely safe materials and proven quality hand assembly, our flower bears will stand the test compared to any other. Our bears will look and feel as wonderfully as they did when you first bought them, and they'll leave a lasting impression and memory with your loved ones forever!