Are you an active Instagram user? Earn money with Notta & Belle - Learn more
Free delivery
Delivery service within EU is FREE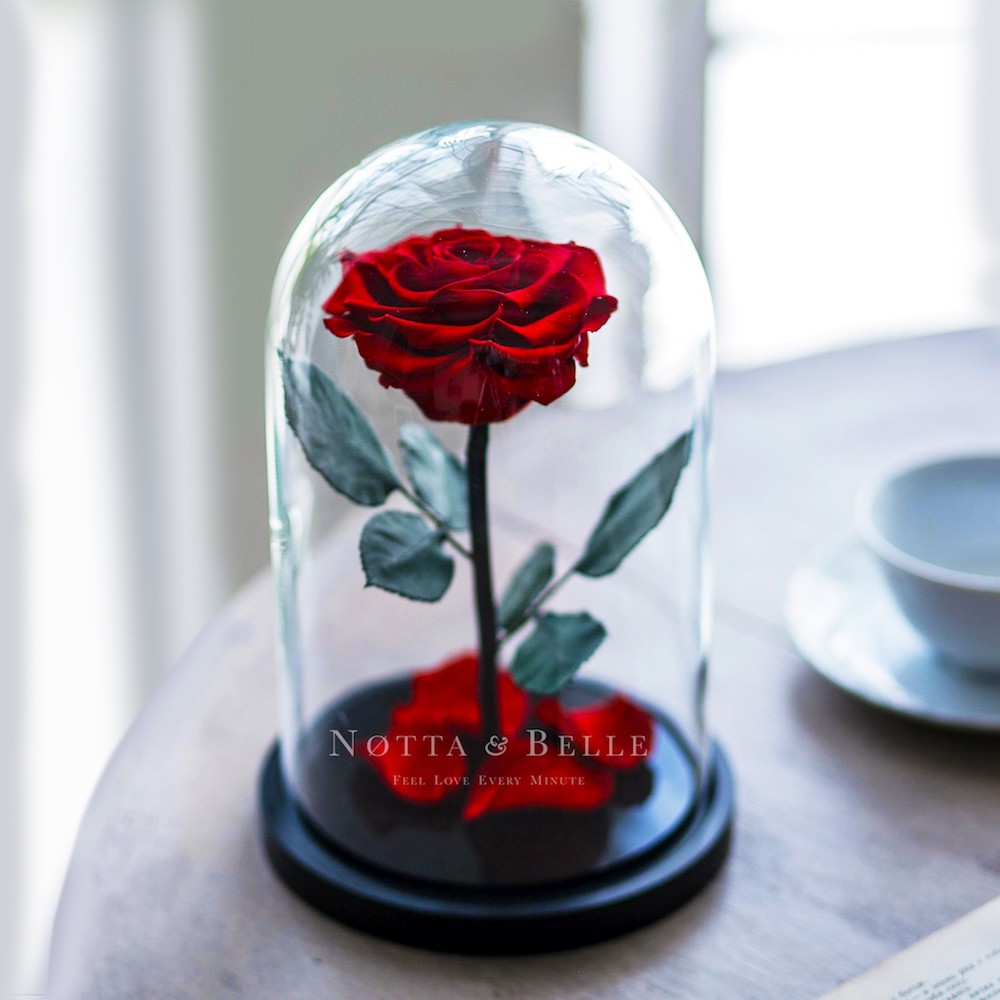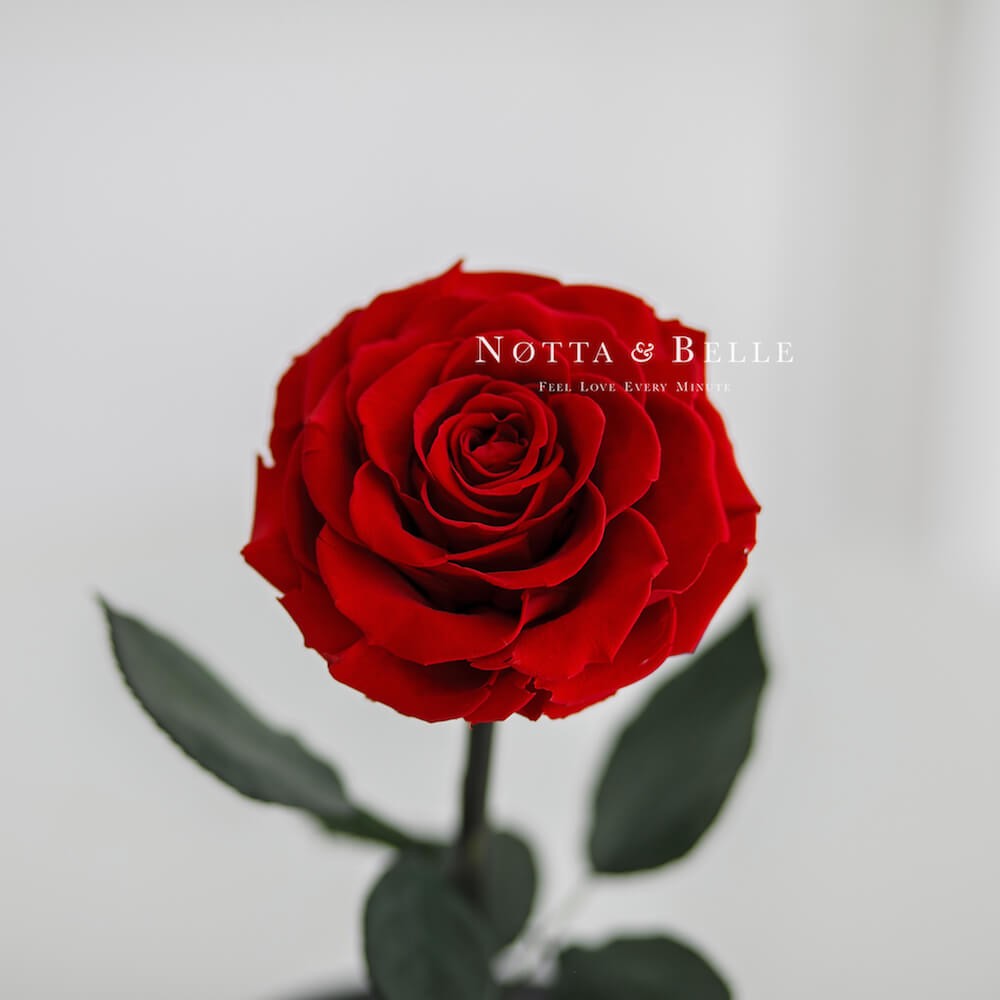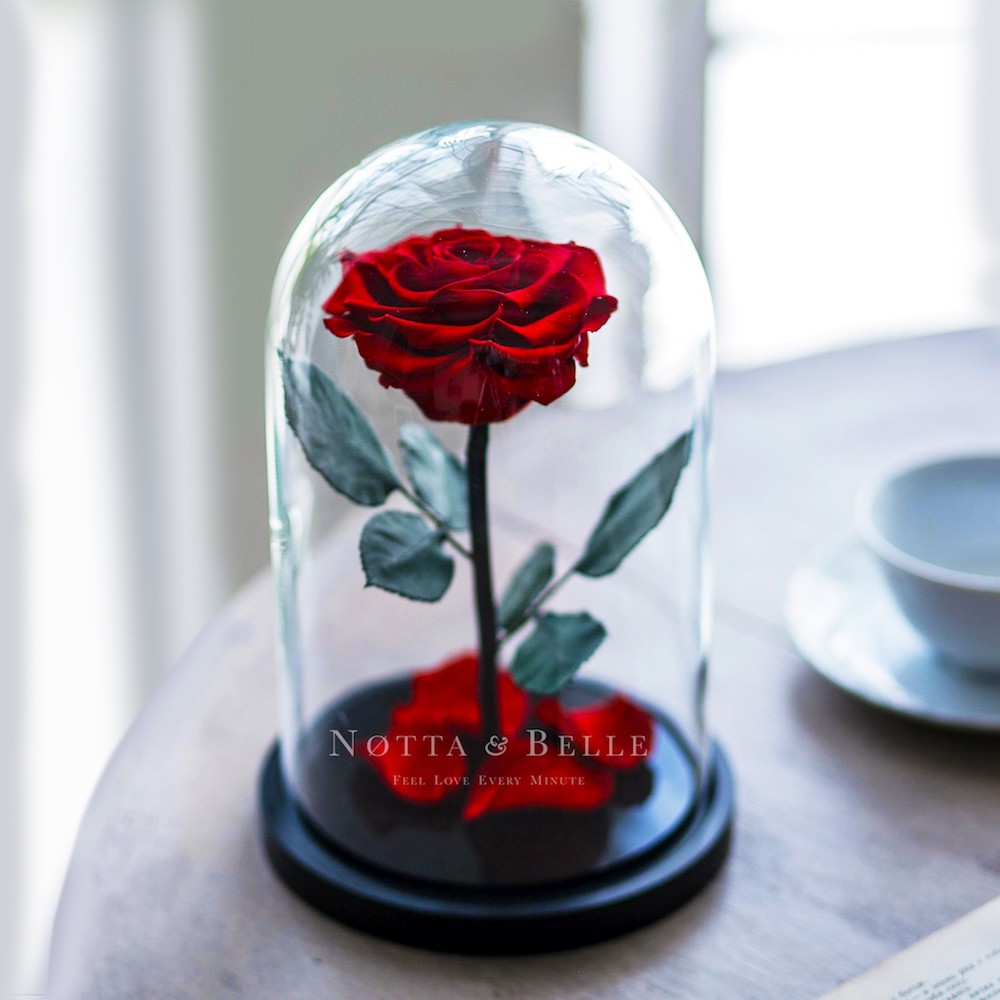 Premium red Rose
The "Premium red Rose" is the perfect gift for that special someone, if you want his or her heart to skip a beat! It is a truly magical item - an exact copy of rose in a glass dome from Disney's "Beauty and the Beast". The rose will cheer you up with its beauty for 5 whole years.
Features
Bud size - 3,5-4 in. (9-10cm)
Bottle's height - 10,6 in. (27cm)
Bottle's width - 6 in. (15cm)
Terms of delivery
We ship worldwide including any city in USA. We work with the largest delivery services (GLS, DPD, UPS).
We will send your tracking number after your order is processed and shipped out
The rose in a glass dome is very well packed; additionally, when passing it to the transport company, we always note that the cargo is fragile. If something happens during shipping, the money will be refunded or we will replace it with a new order.