Delivery to USA
Your order is shipped with DHL courier service. Delivery within 4-5 business days across the Unites States.
We deliver worldwide
More information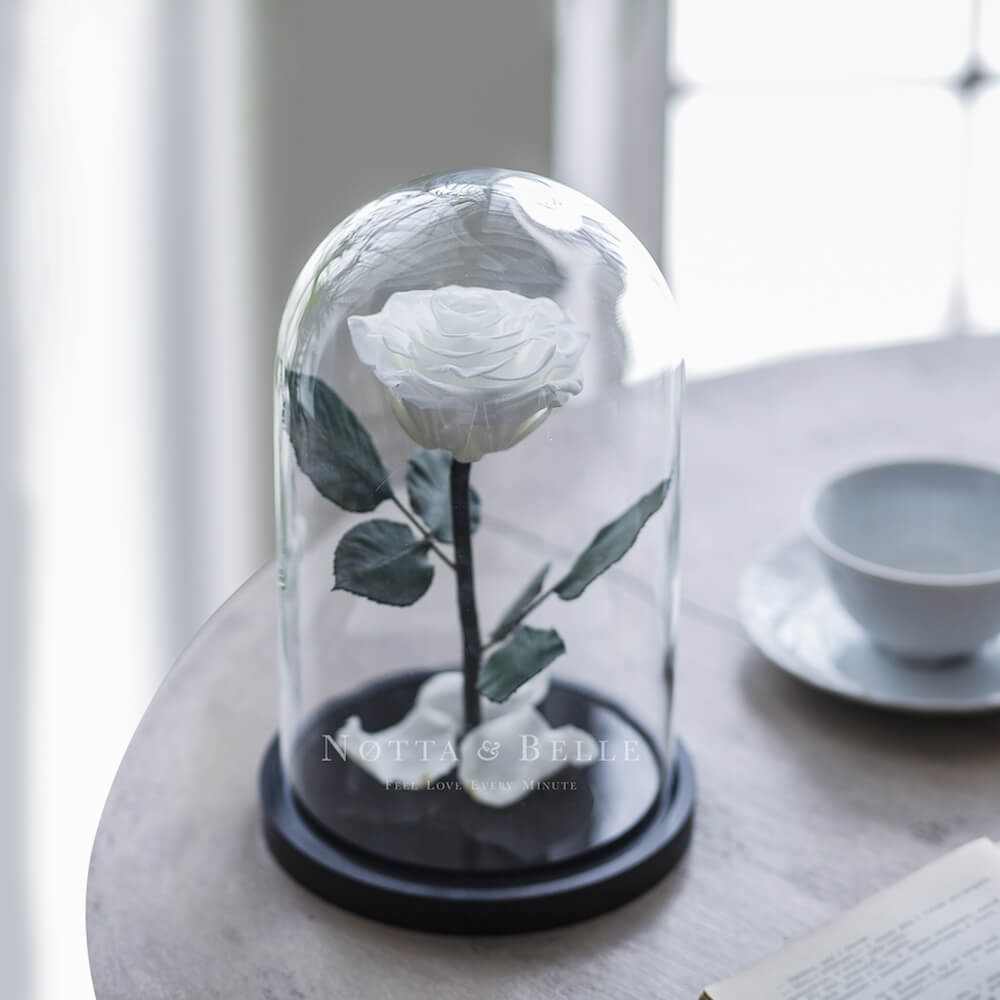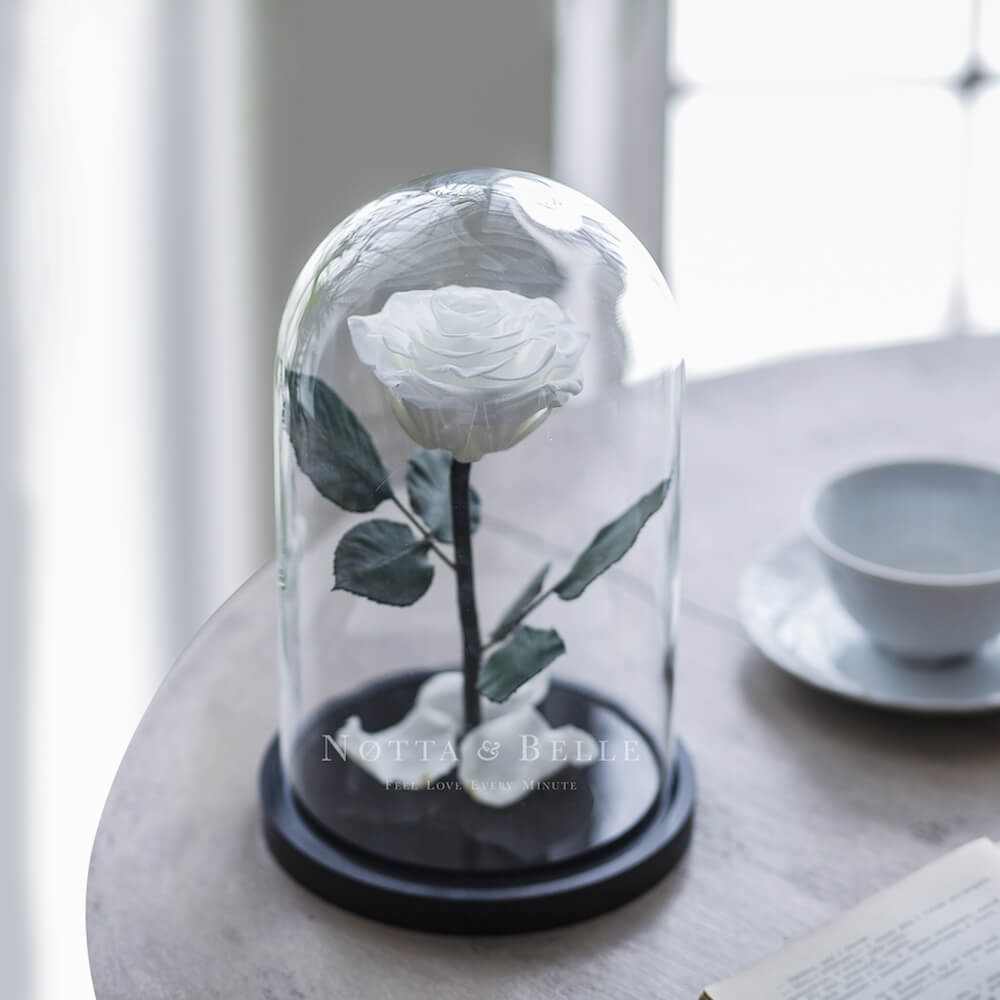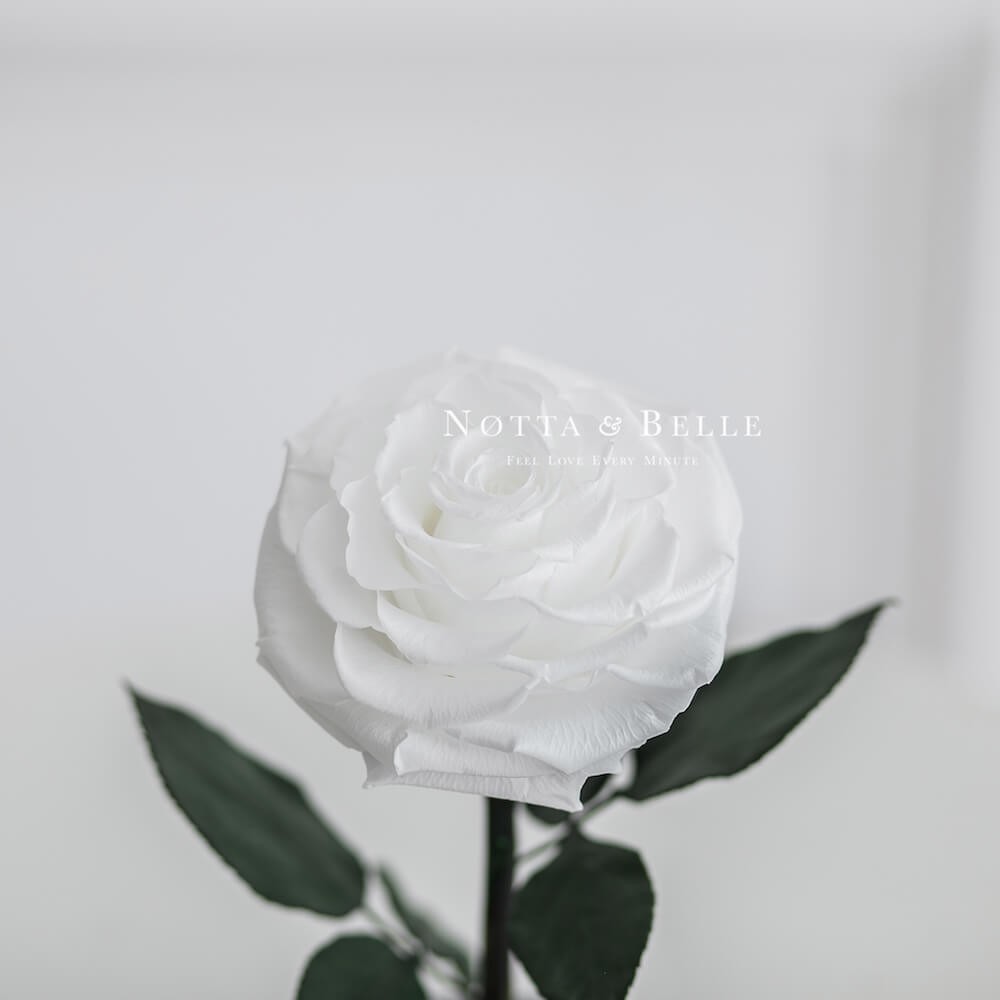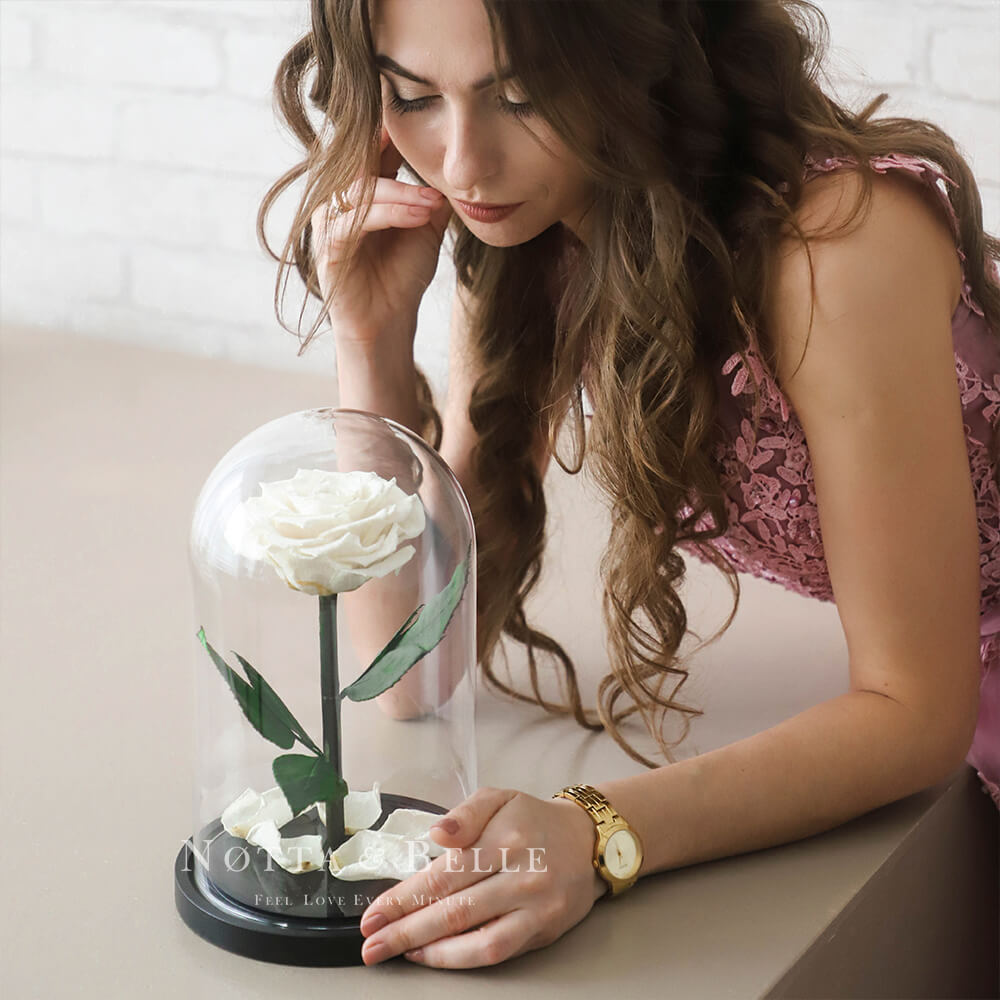 Premium white Rose
coming soon
Notify me when this product is in stock
The "Premium white Rose" is the perfect gift for that special someone, if you want his or her heart to skip a beat! It is a truly magical item - an exact copy of rose in a glass dome from Disney's "Beauty and the Beast". The rose will cheer you up with its beauty for 5 whole years.
The composition is made of real live roses that have been stabilized.
Features
Bud size - 3,5-4 in. (9-10cm)
Bottle's height - 10,6 in. (27cm)
Bottle's width - 6 in. (15cm)
Payment Methods
Terms of delivery