Free delivery
When purchasing goods worth of £148 or more free delivery 4-5 business days
Fast delivery 1-2 business days
More information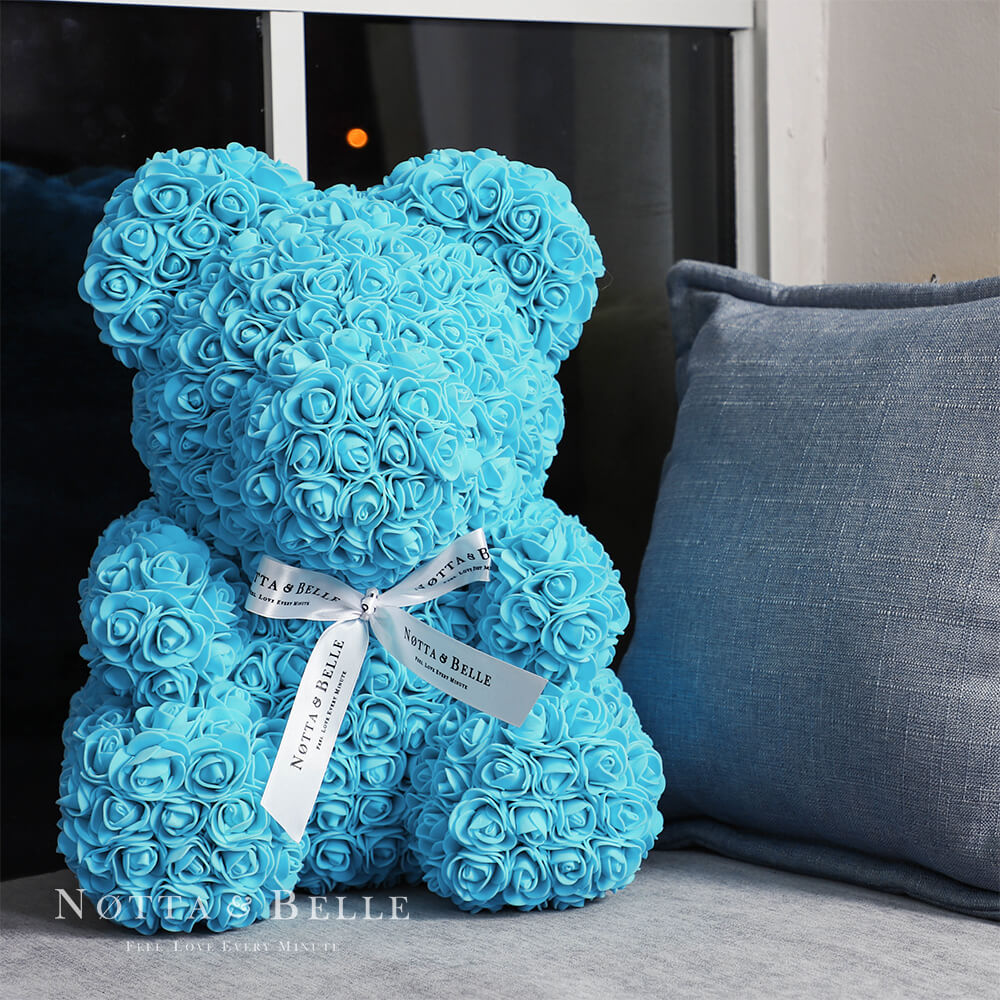 I am extremely happy with the flower teddy bear. It looks just like the picture. Thank you so much!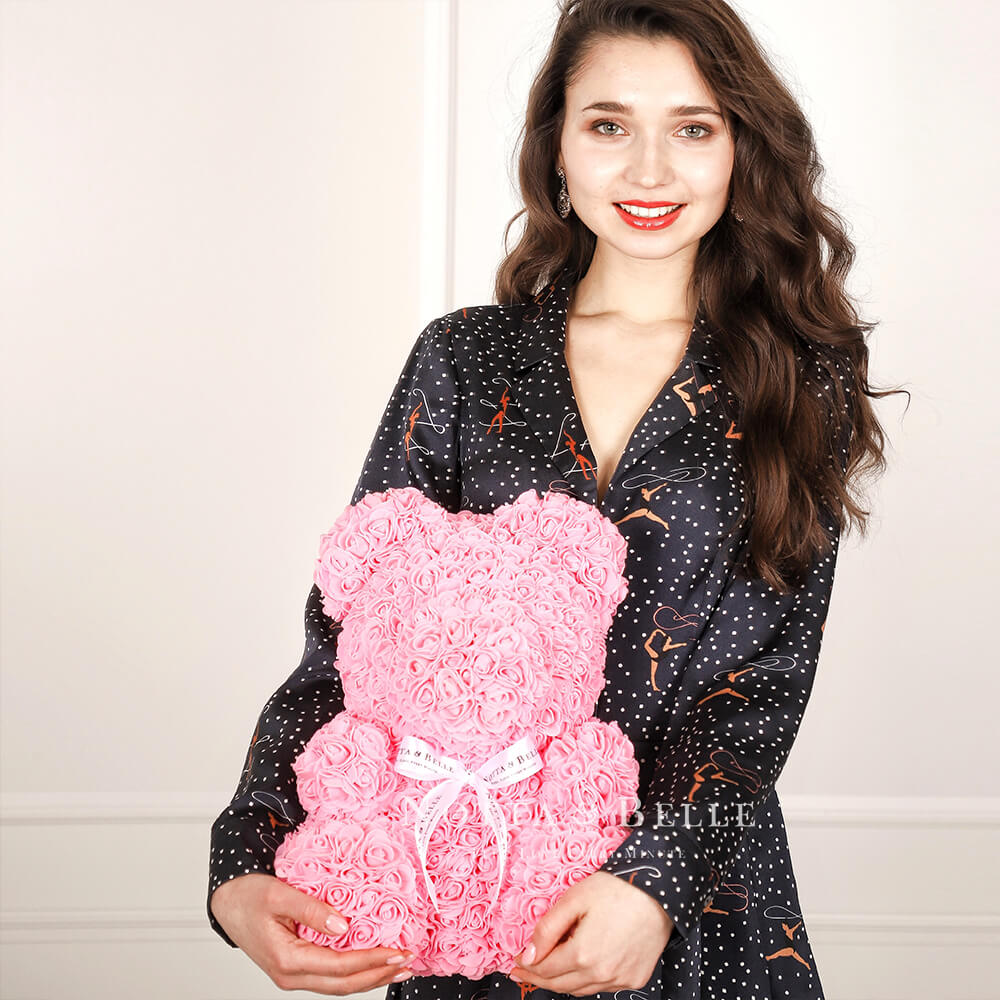 I bought it as a gift to a friend. The flower bear feels very nice and pleasant to the touch. It delivered in just 3 days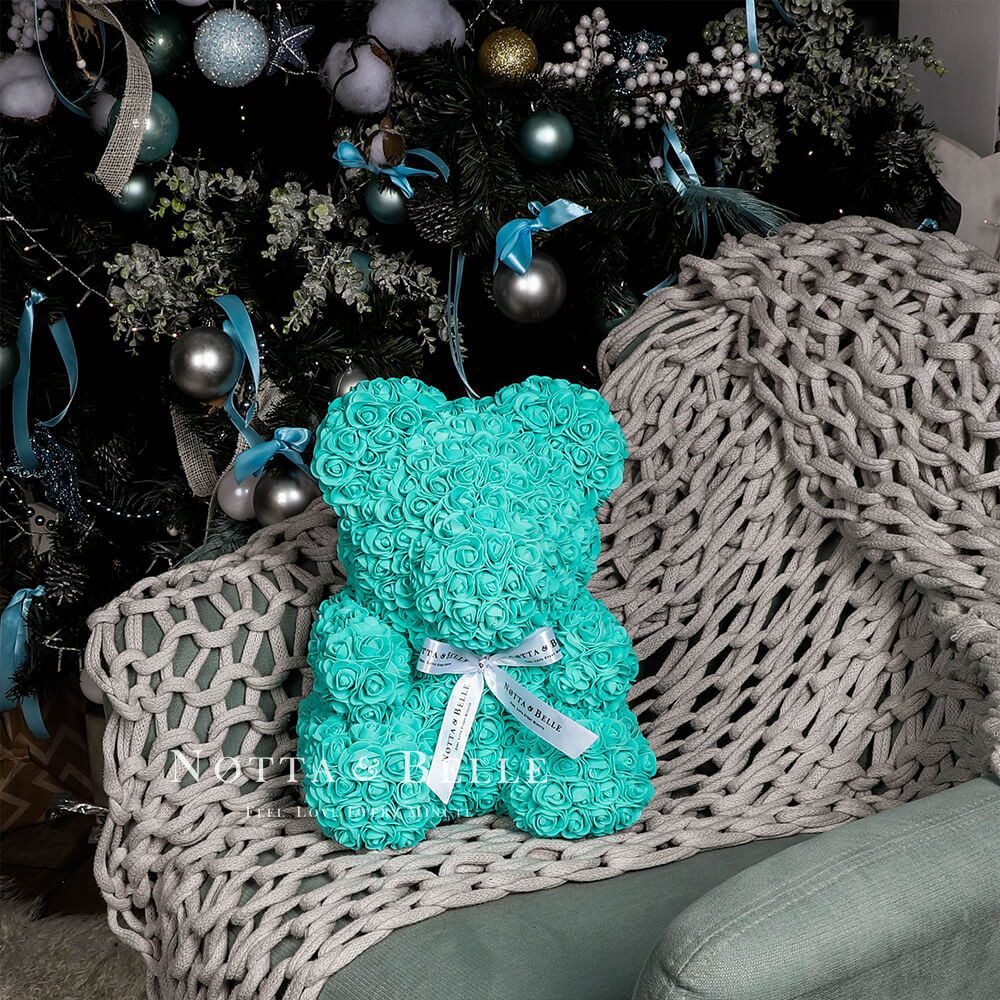 Thank you very much for the quality product and fast delivery.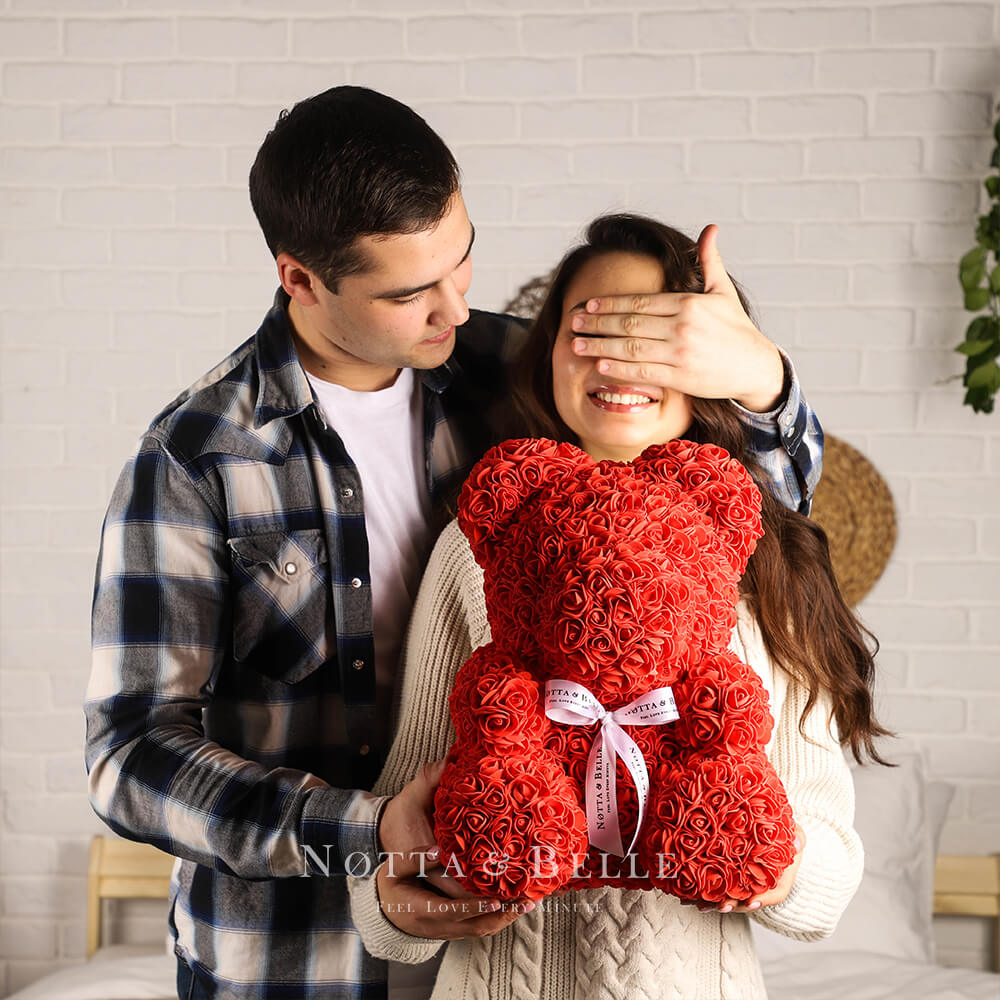 The gift was very much appreciated, you make excellent products, keep up and all the best
Our rose bear made of flowers is the most luxurious teddy bear on the market
The teddy bear is one of the most classic gift items available anywhere in the world. The ideal way to say 'I love you' to somebody beloved whether that be a partner, relative, daughter, colleague or cherished friend, the cute and cuddly teddy is sold in the billions each and every year.
What then makes Notta & Belle's teddy bear extra special? Our forever rose bear - a gorgeous bear made out of flowers - is an ultra luxurious take on this traditional gift item. Our teddy bears made of flowers are handmade using hundreds of delicate little rose shapes. Each rose on our flower bears is made of plastic suede, a higher-end material that is extremely pleasant to touch and completely safe, non-toxic and allergen-free. Indeed, this innovative material only appeared on the market recently and goes to reinforce Notta & Belle's dedication to selecting only the finest components for each product the company produces.
As such, we believe that our flower teddy bear is the most luxurious teddy available not just in the UK but the entire market.
A flower teddy bear to delight each and every recipient
Notta & Belle's luxurious forever rose teddy bear - the name 'forever rose' a reference to our sister product, the bestselling Forever Rose in a Glass Dome - is available to purchase in a rainbow of colours and variety of sizes. There is even a puppy bear-shaped option! So whether your special someone is a classic lover of pink or fan of something a little bolder such as vibrant turquoise of striking white, there is a flower teddy bear to suit every taste and occasion.
Quick & careful delivery
Shoppers in the UK who are desperate to get their hands on one of our forever flower bears can also rest assured that their precious gift will arrive safe and sound. Each flower teddy bear ordered in the UK be received within 2-5 working days, in perfect condition, as each bear is personally packed and shipped by a Notta & Belle representative here in Europe. If for whatever reason you're unhappy with the purchase, we offer a full money-back guarantee within 14 days.
Why are flower teddy bears so desired?
Luxury-lovers the world over are simply in love with the Notta & Belle forever rose bear for all the reasons listed above and more. We haven't even mentioned yet that each flower teddy bear is hand-crafted right here in Europe (not China, like some cheap counterparts!).
Often our clients choose the beautiful rose bear to decorate their wedding, engagement party or other gatherings. The rose bear also makes a dreamy and romantic interior design option for your home or office. The options are truly endless!

We deliver flower teddy bears across the UK:
London
Manchester
Belfast
Liverpool
Birmingham
Bristol
Leeds
Glasgow
Edinburgh
Inverness
Perth
Dundee
Cardiff
and others!