Free delivery
When purchasing goods worth of £148 or more free delivery 4-5 business days
Fast delivery 1-2 business days
More information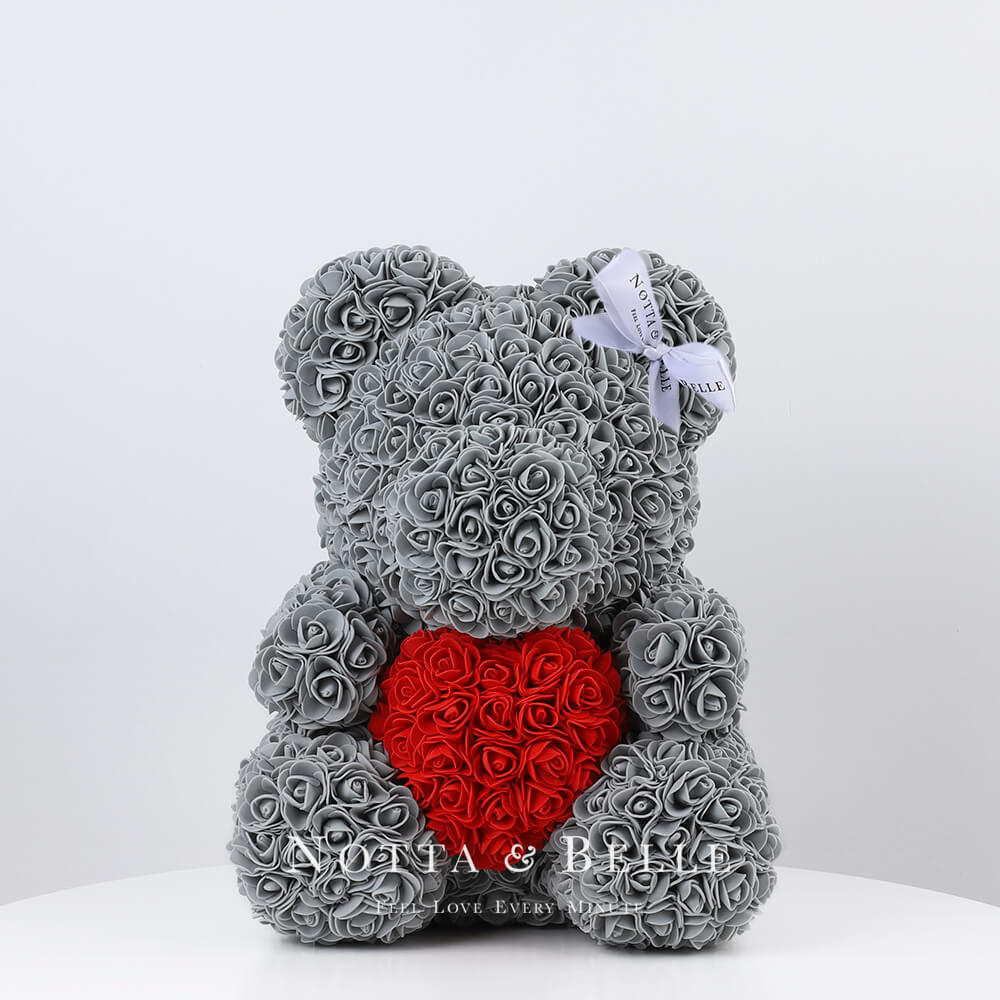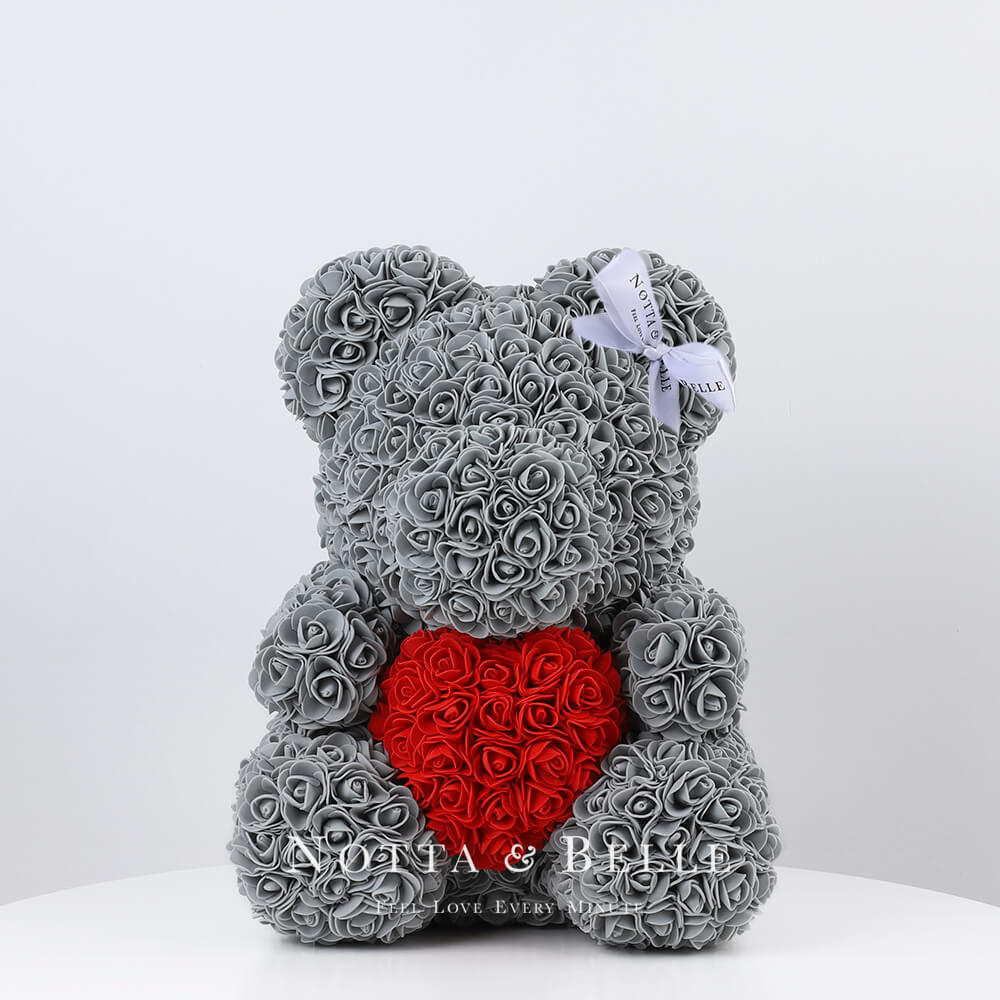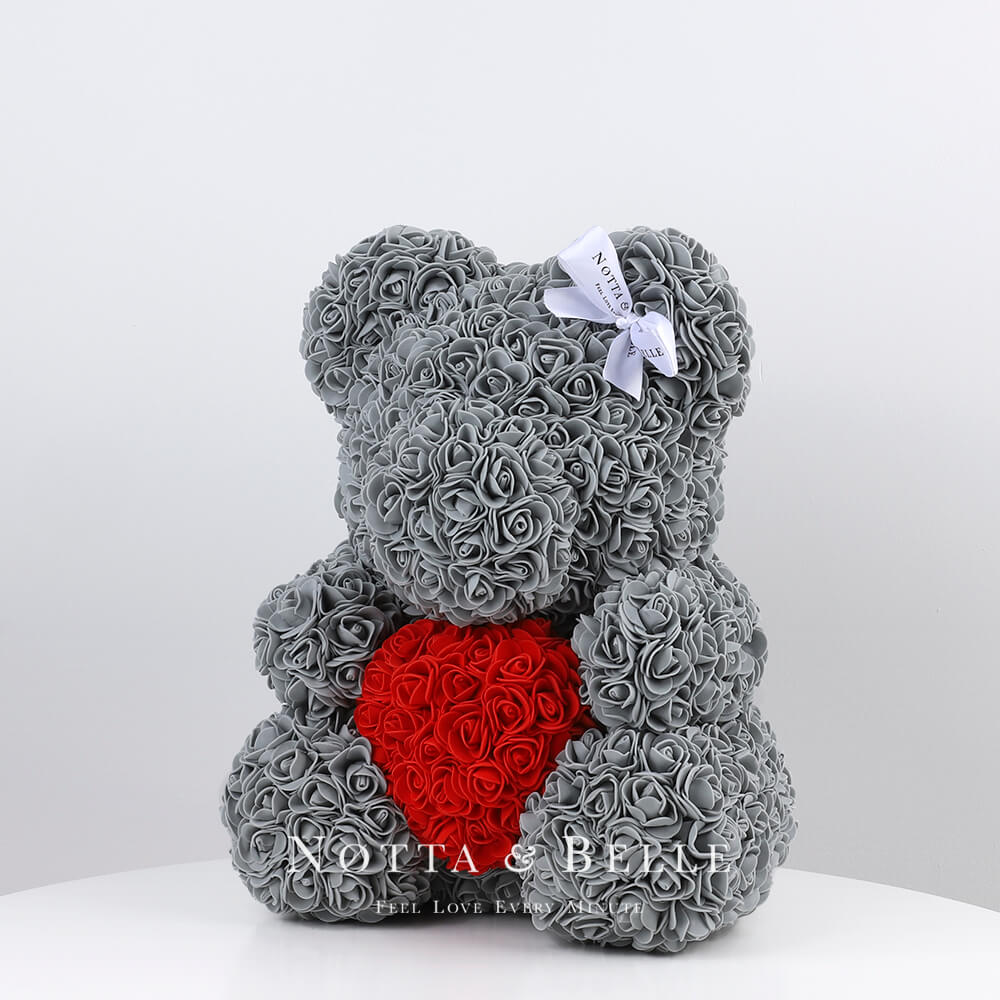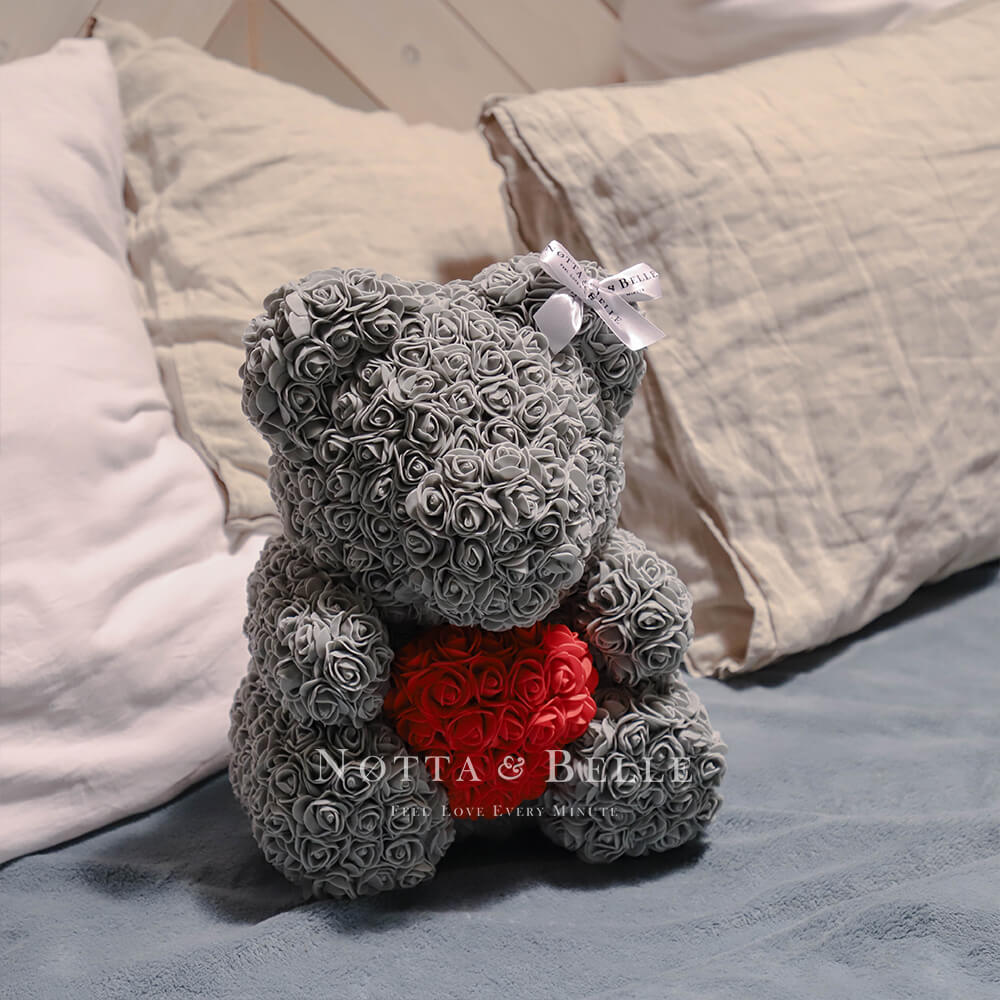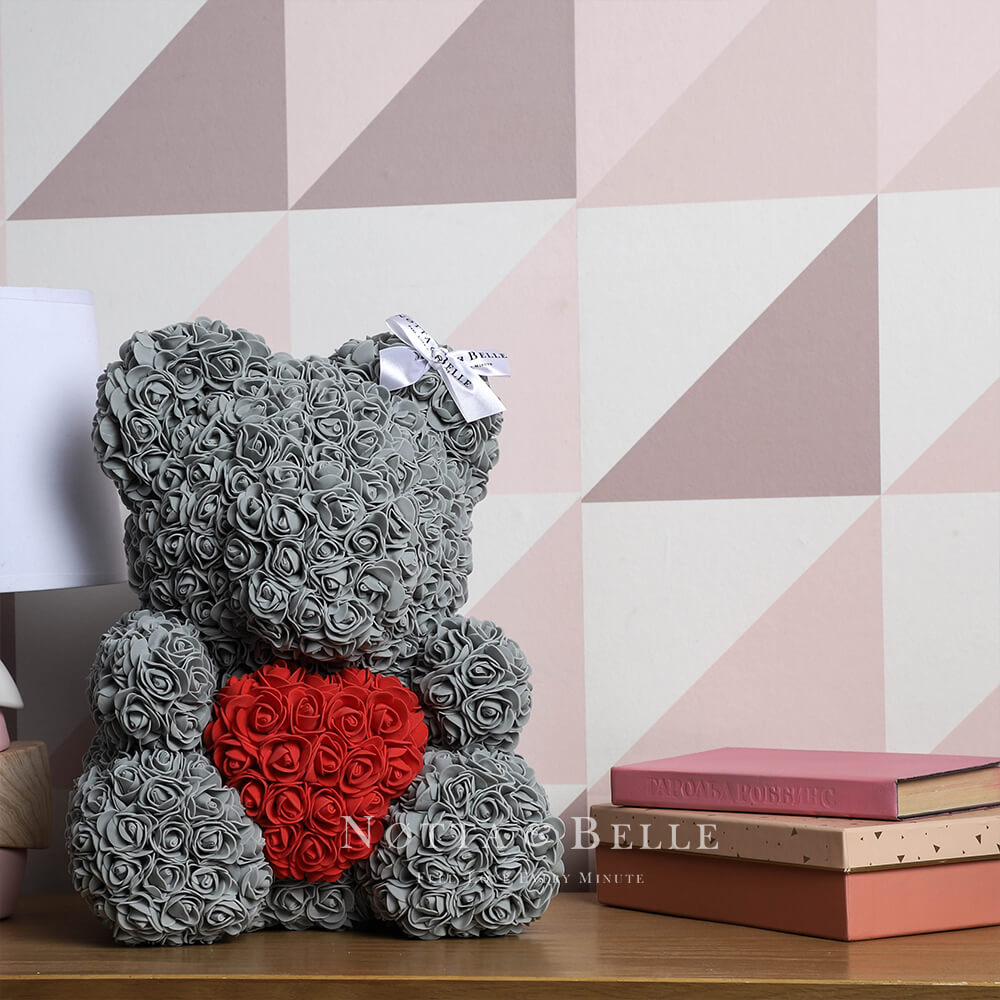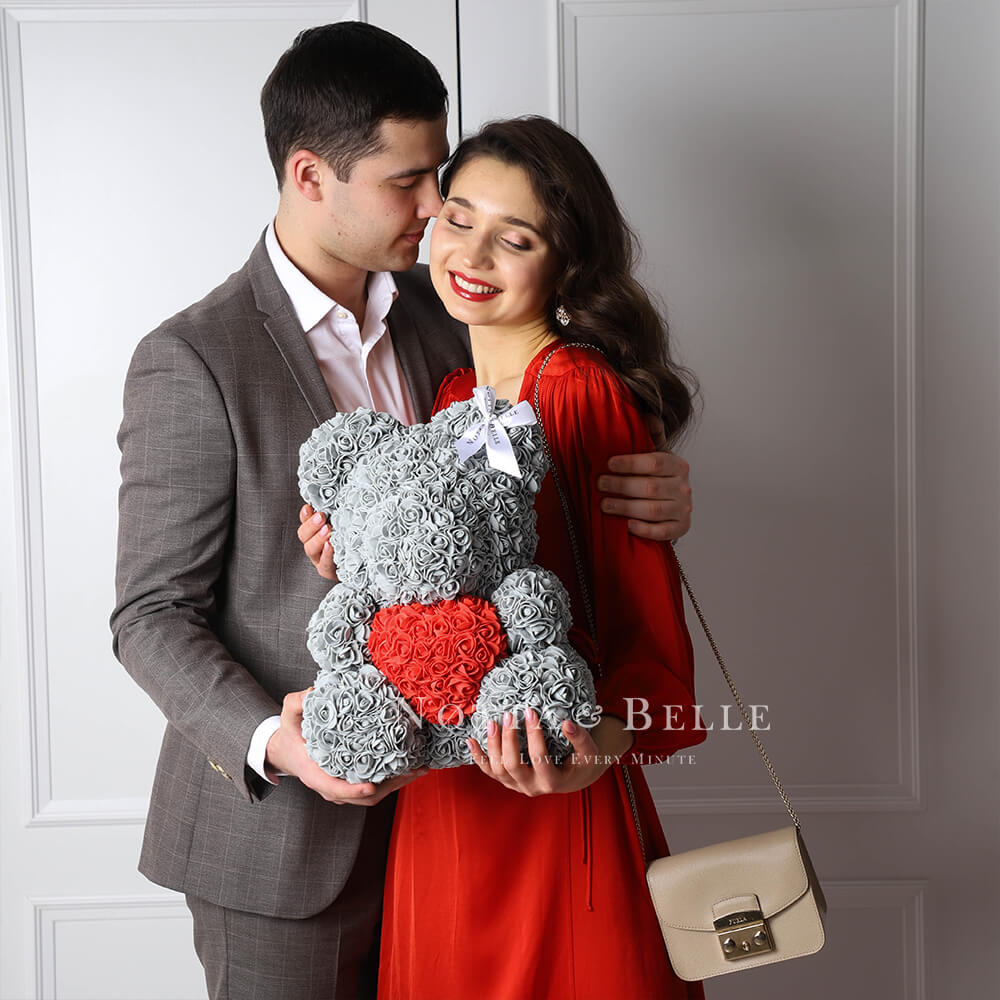 Grey Rose Bear with a heart - 14 in.
Get ready to fall head over heels in love with our Grey Rose Bear Made of Hearts, the absolute leading present this summer season! So far, more than 1000 girls (and guys) in England, Scotland, Northern Ireland and Wales have been besotted by this gorgeous bear. Indeed, every day, 10 parcels containing a charming rose teddy bear are shipped across the globe.
Made by hand from more than 500 roses, very pleasant to touch, and created basing on "Teddy Bear" toy which is popular for more than 20 years.
Made of plastic suede, a material which is very nice to the touch and perfectly safe
Payment Methods
Terms of delivery