Free delivery
When purchasing goods worth of £125 or more free delivery 4-5 business days
Fast delivery 1-2 business days
More information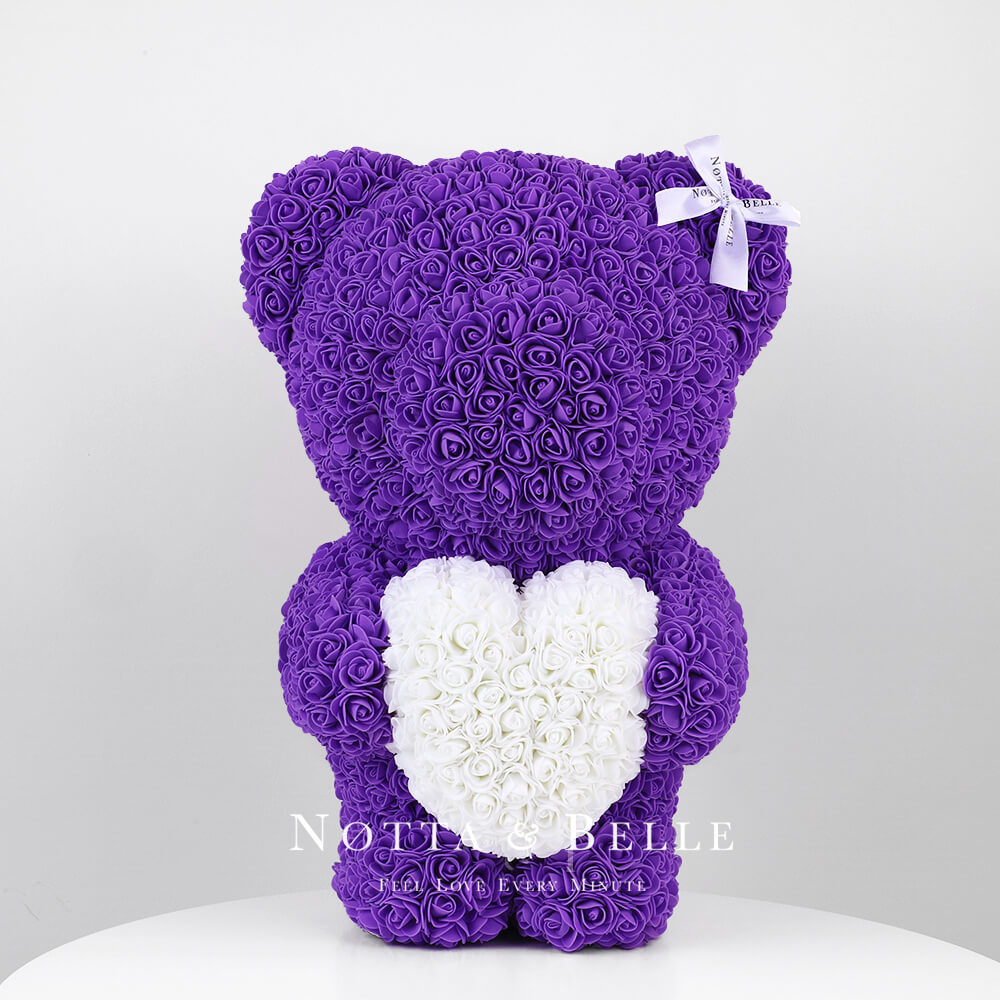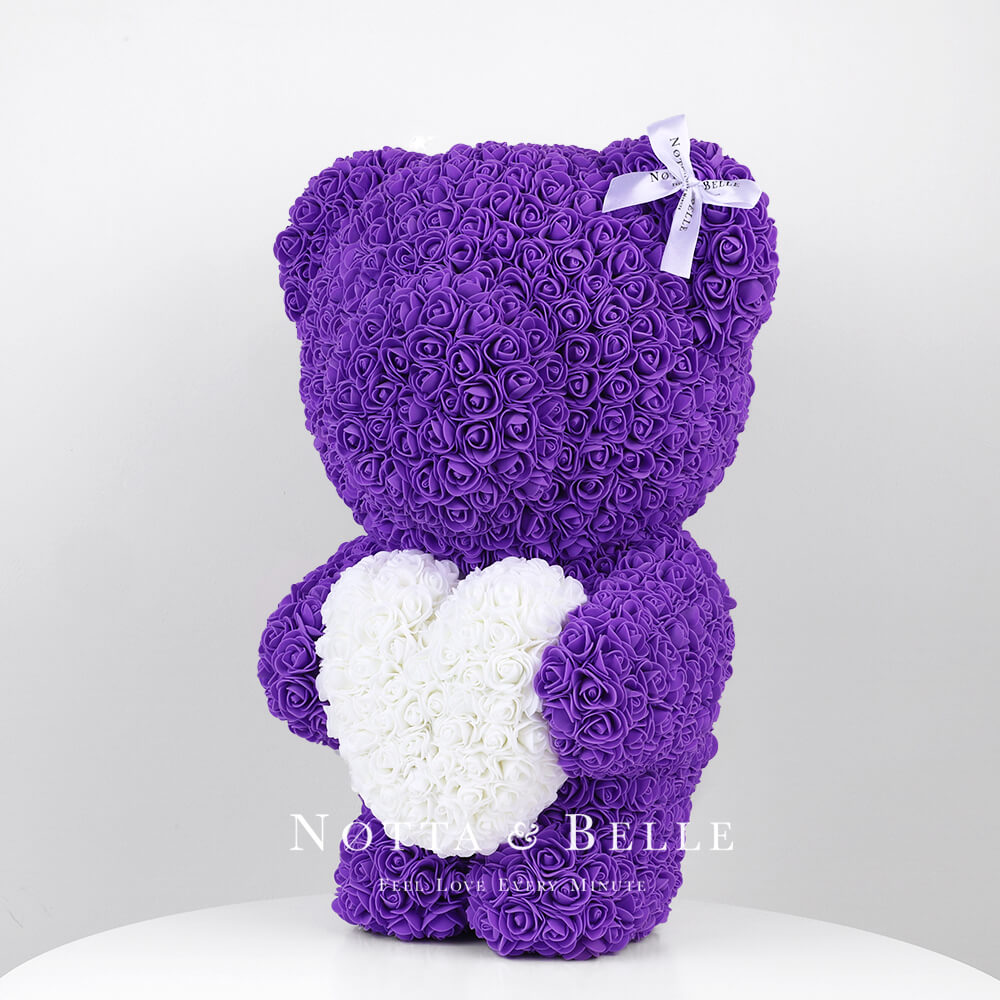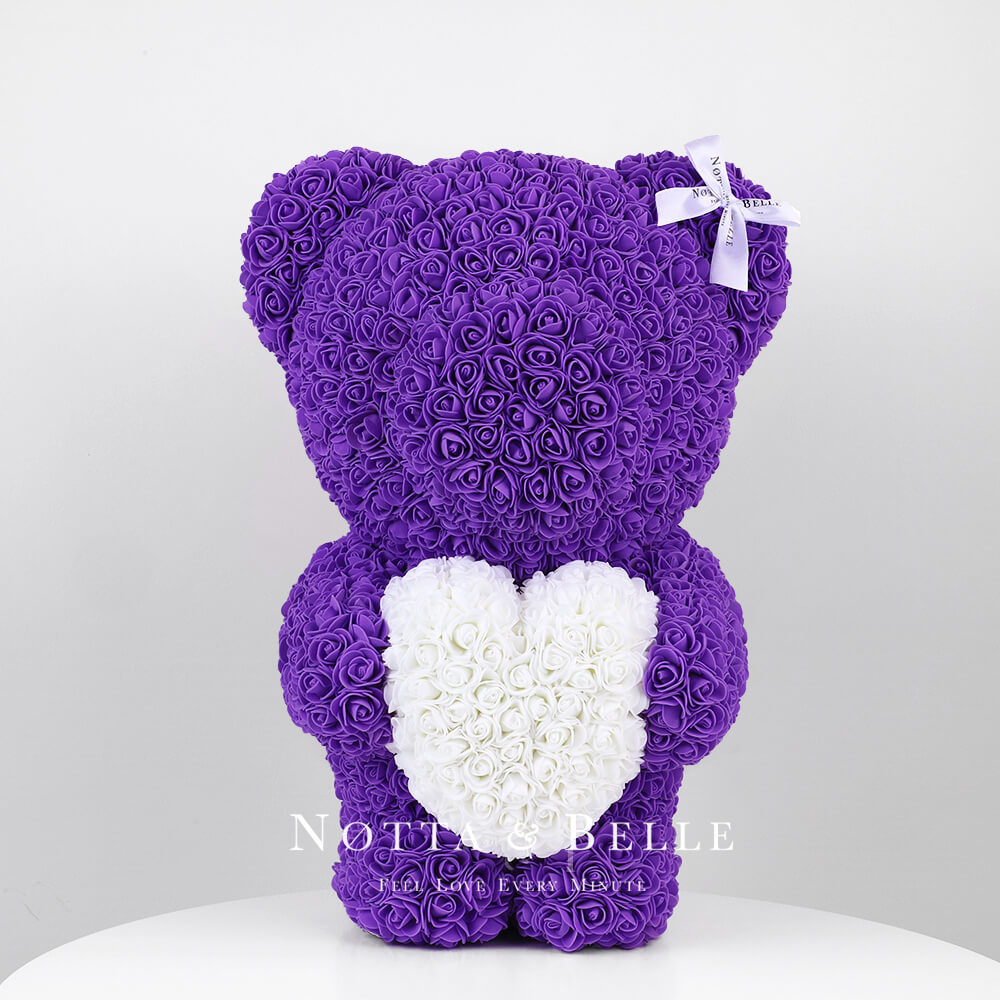 Purple Rose Bear with a heart - 22 in.
Made by hand from more than 1000 roses, very pleasant to touch, and created basing on "Teddy Bear" toy which is popular for more than 20 years.
Made of plastic suede, a material which is very nice to the touch and perfectly safe.
Payment Methods
Terms of delivery